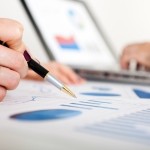 Assessing current topics and trends in the literature is essential for developing relevant research questions, publication plans and marketing strategies. We use systematic review-style literature searches to provide clients with an overview of the literature in their field of interest. Guided by the client's research goals we can then identify current trends, patterns over time and gaps in knowledge.
We offer a range of quantitative and qualitative analyses to aid our clients' understanding of the publication landscape. Some examples include:
Keyword analysis

Often- and rarely-used terms
Co-occurring phrases or themes

Journal or publication analysis

Trends in frequency of topic-specific publications over several years
Major journals or journal types publishing articles of interest
Main authors or research groups publishing articles of interest
Geographic location of publications

Other analyses as requested

Please contact us to discuss your specific analytical needs
We also provide data extraction services, which can be undertaken simultaneously with literature analyses.