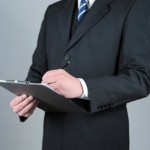 After refining the search strategy, we screen the resulting publications to identify relevant studies based on predefined inclusion and exclusion criteria. This process involves an initial screen of the title and abstract (separately or simultaneously) followed by a full text screen.
At each stage, we exclude publications based on the client's research question using criteria defined by the 'PICO' model:
Patient/Population
Intervention
Comparator
Outcome
Study type
Reasons for exclusion are tracked for easy integration into a PRISMA flow diagram.
Please contact us to discuss your needs and questions regarding screening of systematic search results.