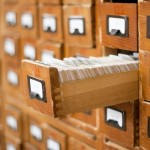 Searches can be carried out in a variety of databases depending on the individual needs of each review. We typically recommend searches in Medline, Embase and the Cochrane Library at a minimum, and we are trained to search these databases through multiple interfaces (e.g. Ovid). We also conduct supplementary searches of congress abstracts and clinical trial registries.
Search strategies are developed with maximum input from the client. We utilize advanced search techniques including keywords, indexing terms, and filters to retrieve a targeted, comprehensive list of results for further analysis.
Please contact us to discuss your needs and questions regarding systematic search strategy design.